BULK / PROJECT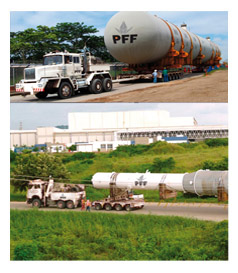 Our experience handling bulk cargoes and projects make us the right partner for your business.
PFF's team has extensive experience in managing over-sized machinery and charting project vessels for various industries.
Provide general advice on costs, routes, transit times and inherent operational documentation.
And from anywhere in the world our strategic partnerships allow us to provide a tailored service and 100% customized.